11 Benefits of pepper and side effects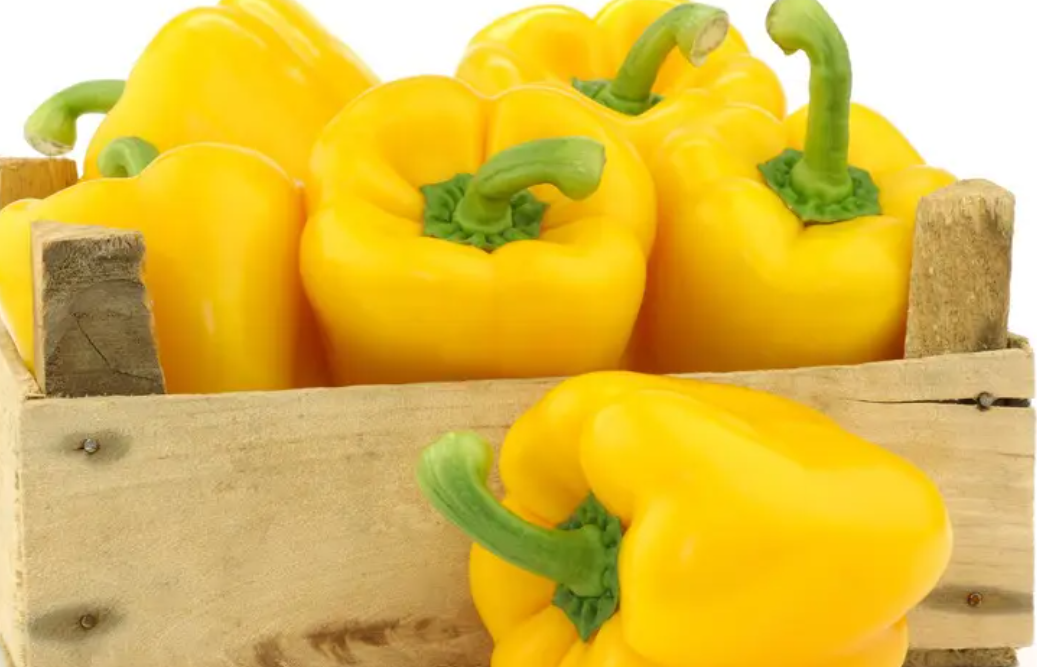 Discover the 11 shocking health benefits of pepper and side effects.
The bell pepper (Capsicum) an ancestral spice, is a diverse and spicy edible fruit of any of the varieties within the Capsicum genus.
With the well-known popular use of the pepper, multiculturally, and for generations around the world, interest is developing in knowing the medicinal benefits of this natural plant food and culinary spices.
Many people are familiar with the use of bell peppers in the preparation of spicy foods, but what is it that makes them spicy?
The answer is capsaicin, an odorless and tasteless phytochemical that produces the heat in bell peppers.
With the varieties of peppers available, it is important to know that the capsaicin content of each type varies and that it is possible to get less heat and still receive the health benefits of the active ingredient capsaicin from chili peppers.
Capsaicin is found in the fleshy membrane of sweet and hot peppers and a higher concentration in the seeds.
This natural fruit can be used fresh or dried as a culinary spice, added to teas, or taken in capsules to reap its medicinal benefits.
The health benefits of pepper include relief from stomach problems, back pain, muscle spasms, headaches, cancer, aging skin, peptic ulcers, menopausal problems, lower risk of cardiovascular disease and diabetes.
It has anti-inflammatory and analgesic properties, and it can also provide relief from arthritis-related pain. Capsicum also helps with fibromyalgia and psoriasis
Nutrition facts of Capsicum
• The use of whole chili peppers of the genus Capsicum provides nutritional value, including high amounts of vitamin C and vitamin A.
• These vitamins are best obtained from fresh fruit.
• Chili peppers harvested when the color is red rather than orange or yellow have higher concentrations of these beneficial nutrients.
• Other beneficial bioactive components of bell pepper are the flavonoid content.
• Alkaloids and tannins are some of the other important bioactive compounds contained in it.
• Alkaloids work as anti-inflammatory, pain relievers, and antioxidant agents.
11 Health Benefits of Pepper
Adding capsicum to your daily diet can provide great health benefits against many ailments. Let's see the benefits in detail:
1.- Benefits of pepper for inflammation
• The phytochemical constituents of bell pepper have been shown to produce an anti-inflammatory response that alleviates peripheral neurogenic pain related to Crohn's disease, an inflammatory disease of the intestines.
• Another example of peripheral neurogenic inflammation in cutaneous pain of the skin.
• Pepper creams and balms are often applied by massaging topically onto the skincare to avoid open areas and mucous membranes.
• The burning effect of capsicum is felt when applied to the skin, which is caused by an inflammatory response from the peripheral nerve endings.
• But regular application attenuates sensory nerve endings and relieves chronic diabetic neurogenic pain.
• Some suggest that the anti-inflammatory effect of bell pepper may also help ease arthritis-related pain.
• Its cream can be used as an option to treat this disease and many others.
2.- Benefits of pepper for stomach
• Capsicum contains tannins. Tannins are astringent and are often considered beneficial when treating gastrointestinal disorders such as diarrhea, dysentery, and other microbial disorders.
• Gastric mucilage works to protect the gastric lining and prevent the development of peptic ulcers.
• Studies suggest that it acts as a mucilage to increase gastric mucus production and help treat peptic ulcer disease.
• Taking capsicum can increase nasal drainage due to the presence of phytochemical capsaicin.
• Also, for this reason, it is beneficial to avoid touching your eyes or body mucus membranes when preparing capsicum peppers.
• In the same way, wash your hands thoroughly after preparation to avoid transferring volatile oils containing pepper to these sensitive areas.
3.- Benefits of pepper for cancer
• Another bioactive effect of the tannin contained in the pepper is in the prevention and treatment of cancer.
• Studies have shown that it has an inhibitory effect on many types of malignant cancers.
• These antitumor properties are most beneficial in treating lung, liver, and gastric cancers.
• The antioxidant effects of capsicum show a possibility of treatment for other types of cancer, such as hormone-related prostate cancer.
• The anti-cancer effect of pepper is determined by the bioactive ability of the phytochemical capsaicin to inhibit the growth of cancer cells.
• Capsaicin also destroys already damaged cell structures in the human body.
4.- Benefits of pepper for heart
• Studies on flavonoids have suggested that they are beneficial in preventing coronary heart disease.
• The pepper is both caloric and vasodilator.
• A suggested effect of the vasodilator properties of the pepper is the improvement of hypotension and the decrease of the heart rate.
• Vasodilation allows better blood flow resulting in better oxygenation of organ tissues.
• This is most likely due to tachykinins, a known bioactive ingredient in capsicum.
5.- Antioxidant agent
• Many of the bioactive compounds in bell pepper provide antioxidant effects.
• Enhanced vasodilation allows these antioxidant phytochemicals to circulate throughout the body.
• This allows you to protect and repair tissue and DNA damage.
6.- Benefits of pepper for diabetes
• With the worldwide prevalence of diabetes, the consideration of capsicum as a hypoglycemic drug has sparked research in this matter.
• Some studies have indicated, although it has not yet been concluded, that it can stimulate insulin production resulting in lower blood glucose.
• This would determine a possibility the pepper is beneficial in preventing the onset of type II diabetes and its possible complications.
• The hypoglycemic benefits of the pepper are more concentrated when it is green.
7.- Increases immunity
• The bell pepper contains vitamin C, which is valued as bioactive immune support phytochemical.
• Helps strengthen the immune system, repair damaged brain tissues, and reduce the risk of oxidative stress, pediatric asthma, and cancer.
• It also improves bone health.
8.- Treat fibromyalgia
• Many clinical trials show the efficacy of capsicum in treating fibromyalgia symptoms when applied topically.
• Those who use capsicum topically reported beneficial effects on improving sleep.
9.- Treat diabetic neuropathy
• One disease that often causes neurogenic pain is diabetes.
• Capsicum has been shown to have a beneficial effect on diabetic neuropathic pain when applied topically.
• It works to cushion the skin's nerve endings and reduces pain.
10.- Benefits of pepper for Skin
• The vitamins in bell pepper have been shown to have an antioxidant effect on cell tissues, which can improve skin health and prevent aging.
11.- Relieves the symptoms of menopause
• Menopausal symptoms can also be alleviated by consuming fruits that contain flavonoids, such as chili peppers.
Uses of the pepper
• The pepper comes in dry form, as a spice like a chili pepper and paprika. The dried spice is used in many sauces or added to beverages such as tea.
Dried bell pepper can be found in whole dried bell peppers, as a single spice, or in dried spice mixes.
• As a more concentrated medication, bell pepper can be placed in a capsule for oral ingestion as a nutraceutical or applied topically to the skin as an analgesic and anti-inflammatory cream.
• With the availability of chili pepper in many markets, it should be considered that although the dried spice is convenient and effective in terms of its health benefits, eating fresh chili provides more benefits.
• As studies show bell pepper is beneficial as a daily health supplement.
The bell pepper is enjoyed by many as a daily food additive in cooking.
The culinary preparation of bell pepper can provide sufficient protection when consumed daily to have beneficial effects on certain chronic and potentially degenerative health conditions.
• The bioactive components in capsicum work together to improve blood flow, act as a cancer preventative and pain reliever, protect the gastric mucosa, and provide nutrients for a healthy lifestyle.
• Although all peppers contain vitamins and other beneficial bioactive components.
However, the color of the pepper determines the growth stage when it is harvested.
It also determines the concentration of vitamins and other beneficial phytochemicals.
In general, it can be said that, whether consumed dry or fresh, chili pepper is medicinal and beneficial to use in a daily diet as both a natural preventative and a treatment for many chronic conditions.
5 simple pepper recipes
A.- Fusilli with mushrooms and peppers
Ingredients (for 2 people)
• 200 grams of fusilli
• 100 grams of mushrooms
• 10 cherry tomatoes
• 1/2 green pepper and 1/2 red
• 1 clove garlic
• 1 lemon
• 2 tablespoons olive oil
• Parsley
• Thyme
• Salt
• Pepper
Preparation
• Wash the peppers, remove the seeds, and cut them into strips.
• Remove the stem from the mushrooms, clean them, run them under water, dry them with a clean cloth, and cut them into pieces.
• Wash the parsley, dry it with absorbent paper and chop it.
• Wash the tomatoes and cut them in half. Peel and mince the garlic clove.
• Wash the lemon, dry it and get a tablespoon of the zest from its skin into thin strips.
• Boil salted water and cook the pasta until al dente.
• Drain and reserve.
• In a very wide pan, heat 2 teaspoons of oil, sauté the minced garlic in it for 1 minute without letting it turn color.
• Add the mushrooms and cook for 2 more minutes. Add the peppers, the tomatoes and cook everything together for about 5 minutes.
• Season with salt and pepper, sprinkle with the chopped parsley, a little thyme, and mix.
• Add the pasta to the casserole with the grated lemon strips, sauté everything together for 2 minutes, and serve.
B.- Beef skewers with peppers
Ingredients for 4 people)
• 750 grams of beef tenderloin
• 1 red, 1 green, and 1 yellow bell pepper
• 50 milliliters of oil
• 2 tablespoons minced thyme leaves
• Salt
• Black pepper
Preparation
• Cut the meat into 3-centimeter cubes and put it in a salad bowl. Sprinkle the thyme, season, and drizzle with the oil.
• Mix and marinate in the refrigerator for 30 minutes.
• Wash the peppers, remove the peduncle and seeds, and cut into squares.
• Thread the meat on the skewers and alternate it with the pepper; place in a large skillet to grill over high heat for 3 minutes on each side.
• Remove from the fire and serve.
C.- Chicken recipe with red and green peppers
Ingredients for 4 people)
• 500 grams of chicken
• 100 grams of onion
• 2 minced garlic
• 50 milliliters of soy sauce
• Basil
• 100 grams of green peppers and 100 grams of red
• Olive oil
Process
• Cut the chicken into pieces of about 2 centimeters. You can use any part of the chicken from the breast to the thighs.
• In a bowl, place the chicken, the onion cut into fine julienne strips, the minced garlic, the soy sauce, and the basil and leave to marinate. Meanwhile, make the peppers.
• Clean and cut the peppers into strips lengthwise. In a skillet, sauté them over high heat for 30 seconds so that they are crisp. Reserve.
• In the same pan where you sautéed the peppers, cook the chicken with the rest of the marinated ingredients. Once the chicken is cooked add the peppers, mix and serve warm.
D.- Peppers stuffed with cheese and bacon
Ingredients
• 12 small green peppers
• 2 sheets of puff pastry
• 225 grams of cream cheese
• 60 grams of smoked bacon
• 120 grams of cheddar cheese grated
• 2 eggs
Process
• Preheat the oven to 180ºC.
• Meanwhile, in a bowl, mix the cheddar cheese, cream cheese, and smoked bacon into pieces.
• Cut the puff pastry into squares of approximately 8 cm x 8 cm.
• Wash the peppers well, remove the seeds and the tail. Cut them in half. Choose small peppers to fit in the puff pastry (or cut larger pieces of puff pastry).
• Fill the peppers with the cheese mixture and smoked bacon. Wrap them with the puff pastry squares.
• Beat two eggs and bathe the puff pastry packets with this mixture. Cover well with the egg mixture.
• Bake for 20 minutes. Remove and serve hot.
E.- Pepper stuffed with ground meat
• 4 pieces of bell pepper
• 400 grams of ground beef
• 2 carrots
• 200 grams of peas
• 1 large potato
• ¼ onion
• 1 clove garlic
• 1 pinch of salt
• 1 pinch of pepper
• 2 tablespoons of oil
Process
• Chop the carrot and potato into small cubes. Once ready, place them in a saucepan with enough boiling water to cook them. Also, add the peas or peas and cook all together, adding a pinch of salt. Once the vegetables are cooked, remove them from the heat, drain, and reserve.
• In another deep saucepan adds the oil, heat over medium heat, and, once hot, add the chopped onion and garlic to fry. Add a taste of salt.
• Once the onion is transparent, add the ground beef to the saucepan and stir to incorporate it perfectly. Let it cook for approximately 15 minutes, stirring constantly so that it cooks evenly.
• Meanwhile, take the peppers and cut the top with the stem to form a kind of lid. Then devein the chiles and clean them very well inside. Reserve a moment.
• On the other hand, once the ground meat is cooked, add the vegetables and let the ingredients of the filling finish cooking altogether.
• When the ground beef and vegetables are done, stuff the peppers. To do this, take a little of the stew and completely cover the inside of the chili peppers.
• Once filled, place them on a baking sheet greased with a little butter. Put some string cheese on top, or any other type of cheese, add the caps so that they also cook on the side, not on top of the chilies, and bake the peppers stuffed with ground beef for 10 minutes at 170 ° C.
• After this time, the peppers stuffed with ground meat are ready to be enjoyed
The Evolution of Dental Implants: From Ancient Times to Modern Day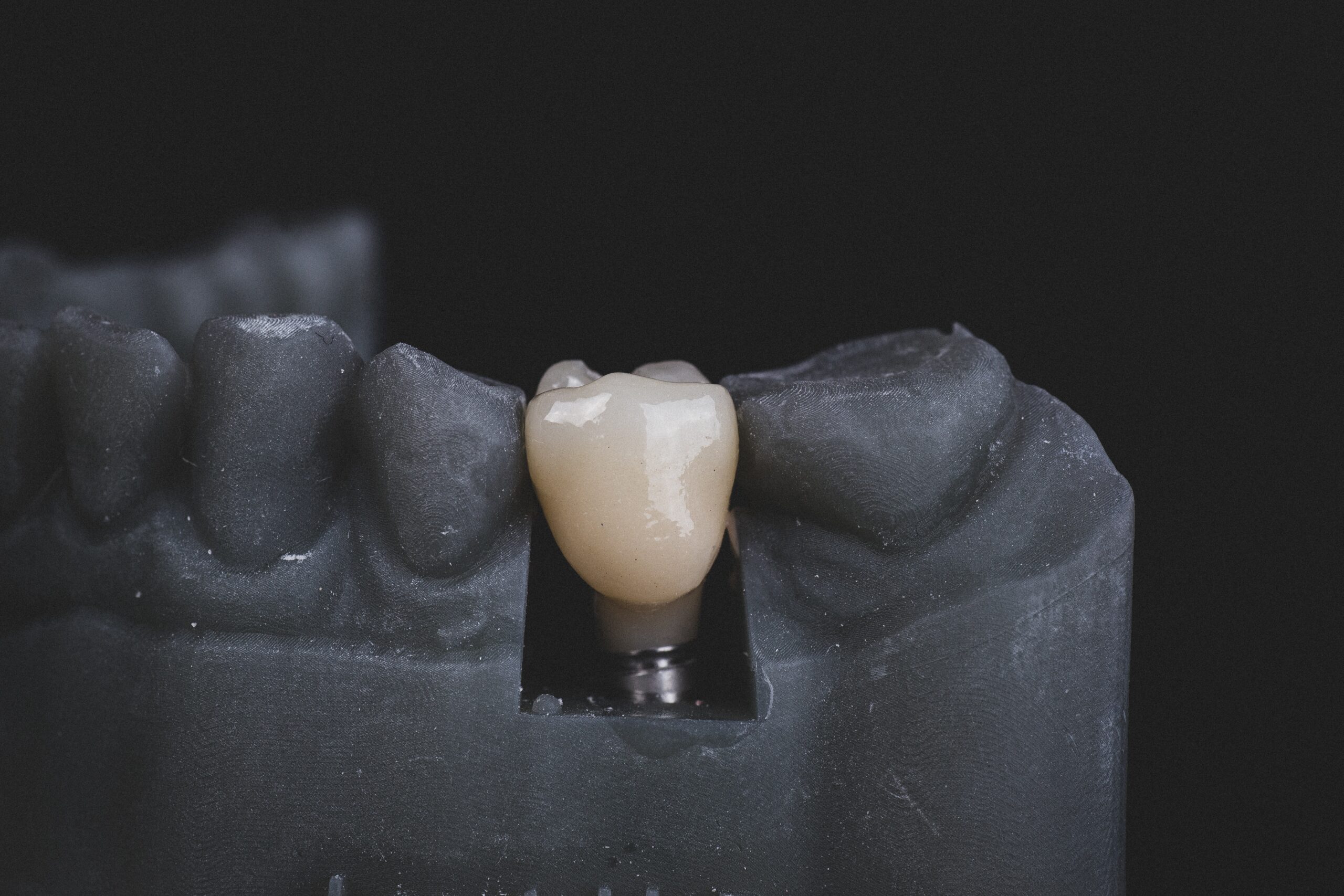 Uncover the fascinating journey of dental implants through history with a deep dive into our article. Explore how ancient civilizations laid the groundwork for today's cutting-edge technology.
Ever wondered how our ancestors dealt with missing teeth? How did we go from stone-age dentistry to high-tech implants? Well, hold onto your hats, because we're about to take a whirlwind tour through "The Evolution of Dental Implants: From Ancient Times to Modern Day."
An Ancient Solution: The First Known Dental Implants
Let's hop in our time machine and go way back to 2000 BC. The ancient Chinese were using carved bamboo pegs to replace lost teeth. Crude? Absolutely! But, you've got to give them credit for innovation. Over in ancient Egypt, they were even using precious metals and gemstones. Talk about a bling-filled smile!
Bamboo Bites and Gold Grins: Materials of the Past
You might be thinking, why bamboo or gold? Well, the answer lies in their availability and workability. Bamboo was abundant in China, and its fibrous nature allowed for some give, resembling a natural tooth's slight movement. Gold, on the other hand, could be easily molded and was believed to have mystical healing properties.
Enter the Iron Age: The Etruscan Contribution
Fast-forward a few centuries to the Etruscans of ancient Italy. They took the concept of dental implants to a new level by using animal teeth and even human teeth from another person or a recently deceased animal. Sound gruesome? Well, it wasn't all sunshine and roses in those days, but it was a step in the right direction, showing an understanding of the need for a root structure.
Middle Ages to 18th Century: Trial, Error and Innovation
During the Middle Ages and beyond, there was a lot of, well, let's call it "creative experimentation." Think ivory from elephants and walruses, or even teeth purchased from the poor! But these methods had limited success due to rejection and infection. It was clear that a better solution was needed.
Forging Ahead: Introduction of Modern Materials
Enter the 18th century, and we're starting to see some familiar faces. Materials like gold, silver, and even rubber were tried. The biggest breakthrough, however, was the introduction of porcelain teeth in the late 1700s. These offered a much more natural appearance, though they still lacked the durability of natural teeth.
The 20th Century: The Age of Modern Dental Implants
The 20th century brought about the major developments we associate with modern dental implants. In the 1950s, Swedish orthopedic surgeon Per-Ingvar Brånemark made a groundbreaking discovery – titanium could bond with bone tissue, a process he termed "osseointegration."
The Game Changer: The Advent of Titanium Implants
Why was this discovery so game-changing? Well, it meant that dental implants could be securely fixed in the jawbone, mimicking the way natural teeth are anchored. This resulted in improved functionality, durability, and appearance, and laid the foundation for the implants we see today.
Modern Day Dental Implants: Precision, Durability, and Aesthetics
In the present day, dental implants have come a long way, baby! They're designed with precision, made from durable titanium, and topped with ceramic crowns that mimic natural teeth down to the tiniest detail. We've even seen advancements like zirconia implants and the use of 3D printing and CAD/CAM technology.
The Cutting Edge: 3D Printing and CAD/CAM
3D printing and CAD/CAM technology have enabled us to achieve unprecedented precision in implant design and placement. How so? By allowing for customization to the individual's bone structure and bite, leading to improved comfort and effectiveness. Isn't technology a wonderful thing?
Frequently Asked Questions
1. When were dental implants first used? Dental implants date back to around 2000 BC, when the ancient Chinese used bamboo pegs to replace lost teeth.
2. What materials were used for dental implants in the past? Early materials included bamboo, precious metals, animal teeth, and human teeth. Later, materials such as ivory, gold, silver, rubber, and porcelain were introduced.
3. Who discovered the use of titanium in dental implants? Swedish orthopedic surgeon Per-Ingvar Brånemark discovered in the 1950s that titanium could bond with bone tissue, paving the way for modern dental implants.
4. What are modern dental implants made of? Modern dental implants typically consist of a titanium post that is inserted into the jawbone, and a ceramic crown that mimics the appearance of a natural tooth.
5. How has technology improved dental implants? Modern technology like 3D printing and CAD/CAM has allowed for precise customization of dental implants, improving their comfort and effectiveness.
6. Are dental implants a good solution for missing teeth? Yes, dental implants can provide a durable, functional, and aesthetic solution for missing teeth. However, they may not be suitable for everyone, and a dental professional should be consulted.
Conclusion
"The Evolution of Dental Implants: From Ancient Times to Modern Day" paints a vivid picture of human ingenuity and resilience. From the crude bamboo pegs of ancient China to the precision-engineered titanium implants of today, it's clear that our quest for a perfect smile is as old as civilization itself. And who knows what exciting developments the future will bring?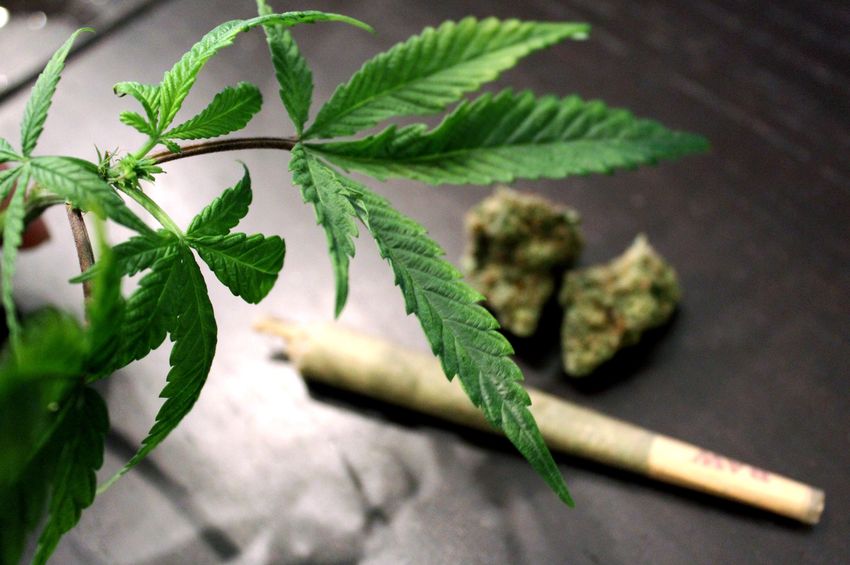 Introduction
Quitting weed, also known as marijuana or cannabis, can have numerous positive effects on an individual's health and well-being. In this paragraph, we will explore these benefits, including improved respiratory function, enhanced mental clarity, better sleep quality, increased motivation and productivity, and overall personal growth.
Improved Respiratory Function
One of the primary benefits of quitting weed is the improvement in respiratory function. Smoking marijuana involves inhaling smoke, which can irritate the lungs and lead to respiratory issues over time. By quitting weed, individuals can reduce their exposure to harmful toxins and irritants found in cannabis smoke, which may help improve lung function and reduce the risk of developing respiratory conditions such as chronic bronchitis or lung infections.
Enhanced Mental Clarity
Marijuana use can affect cognitive function, including memory, attention, and problem-solving skills. Quitting weed allows the brain to function at its optimal capacity, leading to enhanced mental clarity and improved cognitive performance. Individuals often report experiencing improved focus, better memory retention, and increased mental sharpness after quitting weed. This clarity of mind can contribute to more productive and fulfilling daily activities.
Better Sleep Quality
Marijuana use has been associated with changes in sleep patterns and disturbances in sleep architecture. While cannabis can initially induce feelings of relaxation and drowsiness, it may also disrupt the natural sleep cycle and lead to difficulties falling asleep or staying asleep. Quitting weed can help restore healthy sleep patterns, leading to better sleep quality and improved overall restfulness. With improved sleep, individuals may experience increased energy levels, enhanced mood, and better overall well-being.
Increased Motivation and Productivity
One of the notable benefits of quitting weed is the potential for increased motivation and productivity. Marijuana use can sometimes result in apathy, decreased motivation, and a lack of drive to pursue personal goals and responsibilities. By quitting weed, individuals often experience a renewed sense of motivation and drive, allowing them to focus on their personal and professional endeavors. Increased productivity can lead to a greater sense of accomplishment, self-confidence, and overall life satisfaction.
Overall Personal Growth
Quitting weed can pave the way for significant personal growth and development. Breaking free from dependency on marijuana allows individuals to explore new interests, hobbies, and experiences. They may discover healthier coping mechanisms, cultivate stronger relationships, and engage in activities that contribute to their personal and emotional well-being. With a clearer mind and a greater sense of self-awareness, individuals can embark on a journey of self-discovery, personal growth, and positive life changes.
Improved Physical Health
Apart from the respiratory benefits mentioned earlier, quitting weed can have other positive effects on physical health. Chronic marijuana use has been associated with increased appetite, potentially leading to weight gain and associated health issues. By quitting weed, individuals can regain control over their eating habits and make healthier choices. Additionally, quitting weed can reduce the risk of substance-related accidents or injuries, as marijuana can impair coordination, reaction time, and judgment.
Conclusion
Quitting weed can bring about a multitude of benefits, including improved respiratory function, enhanced mental clarity, better sleep quality, increased motivation and productivity, overall personal growth, and improved physical health. However, it is important to acknowledge that the journey of quitting weed may vary from person to person, and professional support and resources are available for those seeking assistance. By quitting weed, individuals can reclaim control over their lives, improve their well-being, and embark on a path towards a healthier and more fulfilling future.
639 hz frequency benefits

Introduction
The 639 Hz frequency is part of the Solfeggio frequencies, a set of sound frequencies believed to have profound healing and spiritual benefits. Let's explore the specific advantages of the 639 Hz frequency in this paragraph.
Enhancing Relationships
At the core of human existence lies the need for meaningful connections with others. The 639 Hz frequency can play a vital role in enhancing relationships in various ways.
Resolving conflicts and disagreements:
By resonating with the 639 Hz frequency, individuals can experience a shift in their perspective and approach to conflicts. It promotes understanding, empathy, and compassionate communication, making it easier to resolve disagreements and find common ground.
Promoting forgiveness and harmony:
Holding onto grudges and past resentments can hinder the growth and well-being of relationships. The 639 Hz frequency is associated with forgiveness and emotional healing, allowing individuals to let go of emotional baggage and cultivate harmony in their relationships.
Strengthening existing relationships:
Regular exposure to the 639 Hz frequency is believed to enhance the bond between individuals. It helps to improve communication, foster empathy, and deepen mutual understanding. By incorporating this frequency into relationship practices, couples and friends can experience a more profound connection.
Emotional Healing
Emotional wounds and traumas can have a significant impact on our lives, hindering personal growth and happiness. The 639 Hz frequency can aid in emotional healing and support the development of a healthier emotional state.
Releasing negative emotions and trauma:
The vibrations of the 639 Hz frequency are believed to penetrate deep into the subconscious mind, releasing negative emotions and unresolved traumas. It helps individuals process and heal emotional wounds, leading to a greater sense of inner peace and well-being.
Opening the heart chakra:
The 639 Hz frequency is often associated with the heart chakra, the center of love, compassion, and emotional balance. Regular exposure to this frequency can assist in opening and activating the heart chakra, allowing individuals to experience deeper connections and express love more freely.
Fostering self-love and acceptance:
Many individuals struggle with self-love and self-acceptance, which can impact their relationships and overall well-being. The 639 Hz frequency promotes self-acceptance, self-worth, and a positive self-image. It can help individuals develop a greater sense of love and compassion for themselves.
Spiritual Connection
The 639 Hz frequency has profound effects on spiritual connection and personal growth, supporting individuals on their spiritual journey.
Awakening intuition and inner wisdom:
The 639 Hz frequency is believed to stimulate intuition and access inner wisdom. By resonating with this frequency, individuals can tap into their innate intuitive abilities and gain deeper insights into their lives and spiritual paths.
Enhancing communication with higher realms:
Those who engage in spiritual practices such as meditation or prayer can benefit from the 639 Hz frequency. It is said to enhance communication with higher realms, facilitating a deeper connection with divine energies, guides, or spiritual beings.
Facilitating a sense of oneness and unity:
The 639 Hz frequency promotes a sense of oneness and unity with the universe. It helps individuals recognize their interconnectedness with all beings and fosters a deep sense of harmony and unity.
In conclusion,
the 639 Hz frequency offers numerous benefits for personal growth, emotional healing, and spiritual connection. By incorporating this frequency into one's life through listening to music, chanting, or using sound healing tools, individuals can experience a profound transformation in their relationships, emotional well-being, and spiritual journey.