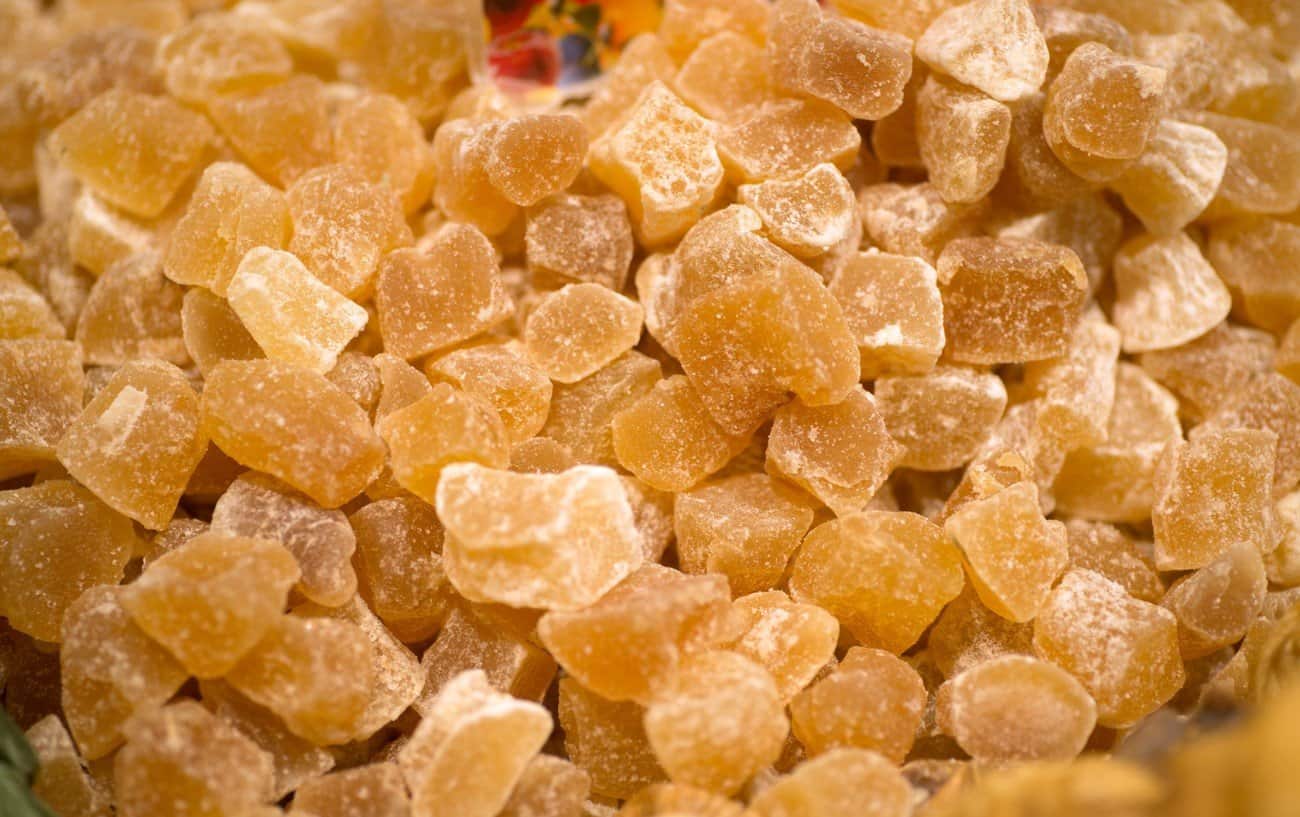 Discover the benefits of ginger chews.
Ginger chews are sweet candies made from ginger that are said to help combat motion sickness, morning sickness, and nausea in general.
Ingredients in ginger chews include fresh ginger, cane sugar, vegetable oil, and potato starch, which means these chews are typically all-natural and gluten-free.
Ginger has long been recognized for its anti-nausea properties, with some studies reporting that ginger is even more effective than anti-nausea medications and does not produce the same side effects as those medications.
For some pregnant women, morning sickness occurs throughout the day and prevents them from enjoying their daily routines. Taking anti-nausea medications, especially during the first trimester of pregnancy, can be risky. Ginger chews are a safe alternative to medications and can be enjoyed anytime nausea strikes.
Also, ginger chews are not high in calories, containing only about 20 calories per piece. They can also be conveniently stored in a purse, glove box, or pocket for easy access.
Other benefits of ginger include lowering stress levels and reducing pain. In addition to their anti-nausea properties, ginger chews and fresh ginger have anti-inflammatory properties.
For this reason, ginger is widely recommended to help reduce inflammation and pain in patients with osteoarthritis and rheumatoid arthritis. However, taking ginger should not be a substitute for regular medical check-ups or treatment for arthritis and other joint-related conditions.
Consuming ginger or ginger chews may also help with weight management. Studies have shown that those who consume ginger can experience weight loss, even without dietary alterations.
Although the mechanism is not fully understood, it may be related to the fact that epinephrine levels increase after consuming ginger.
Epinephrine is a hormone that causes increased metabolism, rapid heart rate, rapid breathing, and increased perspiration. Epinephrine is also known as adrenaline and when higher amounts are produced in the body, the metabolism increases which contributes to weight loss.
Although ginger has been shown to be beneficial in the treatment of certain conditions, the health care provider should be notified when nausea and vomiting are severe and do not respond to treatment.
When this occurs, dehydration can occur rapidly, which is of particular concern for pregnant women, young children, and the elderly population. When severe dehydration occurs, intravenous fluids may be warranted to prevent complications.
6 Benefits of cranberry juice and side effects
Benefits of parsley tea and side effects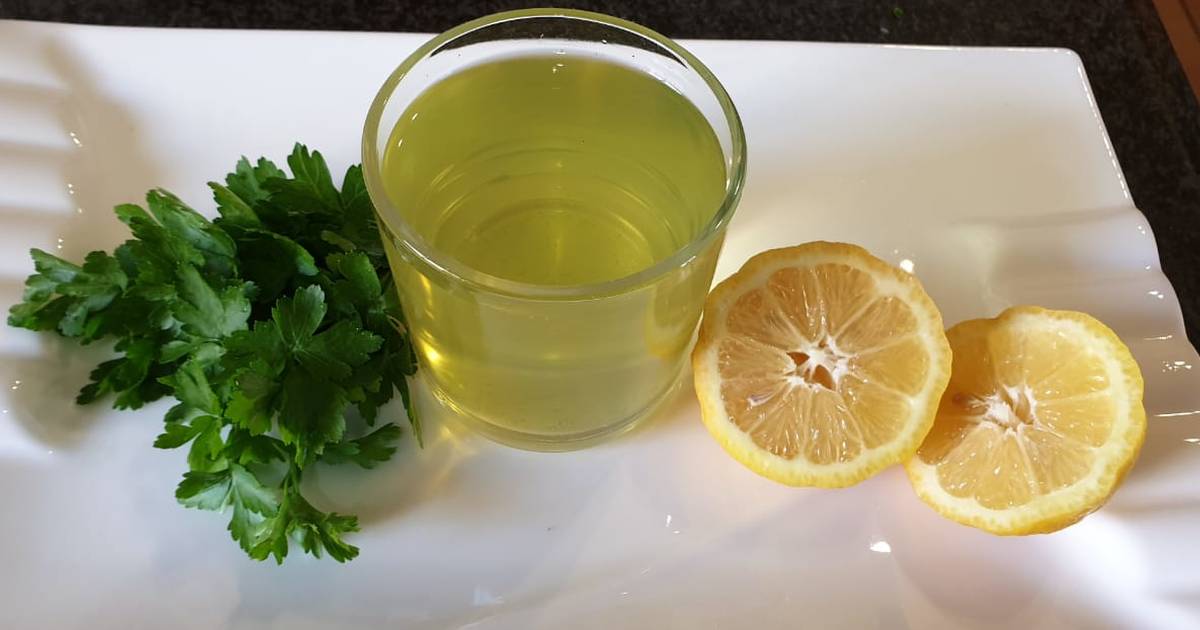 Discover the benefits of parsley tea and its side effects.
Parsley tea recently gained great popularity as a weight-loss remedy, here we tell you about this and its other benefits.
Parsley is one of the most used plants in the kitchen, either to complete a dish or prepare a sauce. Native to the central Mediterranean area, it was introduced to the rest of the world through Europe and its conquests.
Its plant can reach up to 30 cm in height, while its stems can exceed 60 cm, however, it is one of the best options to have in a home garden and thus take advantage of its benefits whenever you want.
10 BENEFITS OF PARSLEY TEA
Thanks to the fact that it contains enzymes that improve the functioning of the intestines, eliminate waste and excess fat from the body, it is a good ally for losing weight.
Facilitates and improves digestion.
Contains powerful antioxidants and vitamin C that fight free radicals.
Its vitamin B6 and B12 help reduce the risk of heart disease.
It provides a good amount of iron and phosphorus, minerals that help reduce fatigue.
Improves circulation.
It is a natural anti-inflammatory.
Its antioxidants also improve skin health.
Helps prevent and treat colds.
Regulates blood pressure and lowers cholesterol levels.
It works as a diuretic and helps eliminate gases.
IT IS RECOMMENDED TO DRINK PARSLEY TEA IN THE MORNING.
HOW TO PREPARE PARSLEY TEA?
Ingredients:
1 cup of water
1 sprig of chopped parsley
Juice of half a lemon (optional)
Procedure:
Boil the water with the parsley, turn it off, and let stand for 10 minutes. Strain and add lemon juice when serving.
ATTENTION!
Like any substance, parsley tea can cause allergic reactions, so before taking it, it is best to always consult your doctor.
Benefits of avocado toast