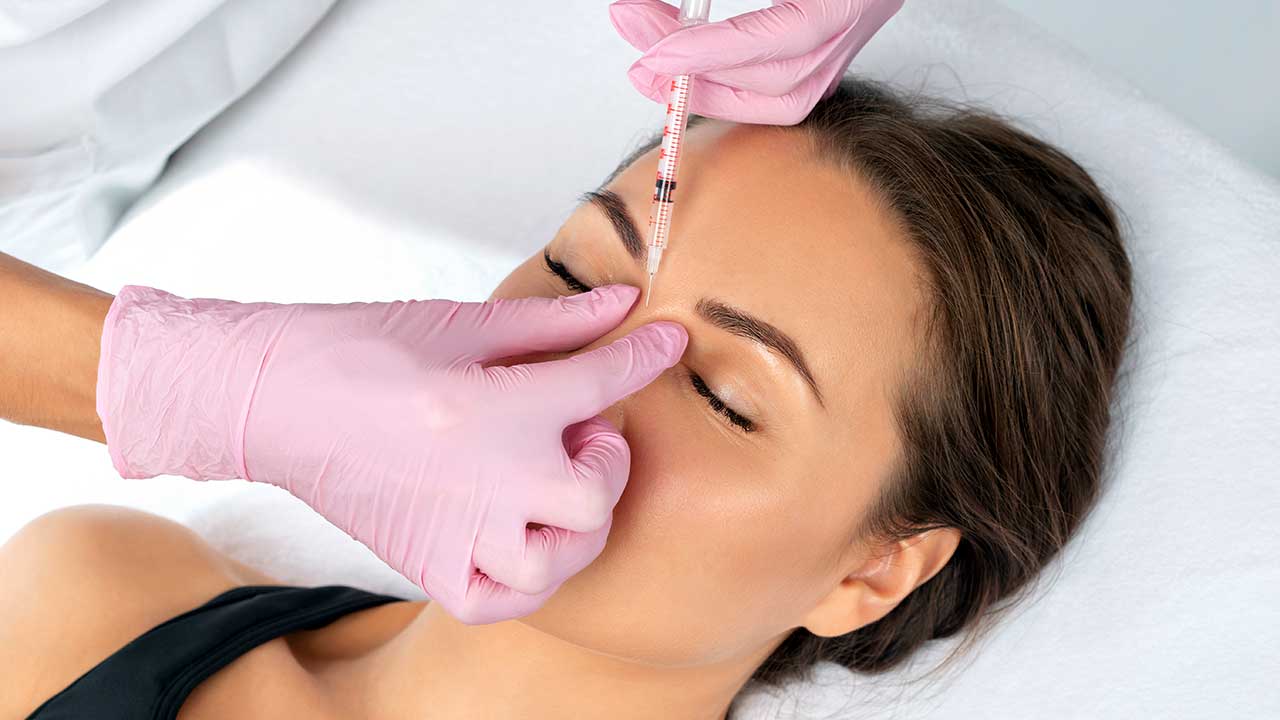 Introduction:
Botox, short for botulinum toxin, has gained immense popularity in the field of cosmetic dermatology for its ability to reduce wrinkles and fine lines. However, the benefits of Botox extend beyond its cosmetic applications. In this article, we will explore the various advantages of Botox, including its therapeutic uses and potential for improving certain medical conditions.
Wrinkle Reduction and Facial Rejuvenation:
One of the primary benefits of Botox is its ability to reduce the appearance of wrinkles and fine lines on the face. By temporarily paralyzing the underlying facial muscles, Botox smooths out wrinkles, giving the skin a more youthful and rejuvenated appearance. It is commonly used to target frown lines, crow's feet, and forehead lines, among others.
Migraine Relief:
Botox has been approved by regulatory authorities for the treatment of chronic migraines. Injections of Botox are strategically administered to specific sites around the head and neck to help reduce the frequency and severity of migraines. The mechanism by which Botox alleviates migraines is still under study, but it is believed to inhibit the release of certain pain neurotransmitters.
Excessive Sweating (Hyperhidrosis) Treatment:
Hyperhidrosis, or excessive sweating, can significantly impact an individual's quality of life. Botox injections can effectively address this condition by blocking the signals that stimulate sweat glands. When injected into the affected areas, such as the underarms, palms, or soles of the feet, Botox can significantly reduce excessive sweating, providing relief and boosting self-confidence.
Muscle Spasms and Dystonia:
Botox has shown remarkable benefits in the treatment of various muscle-related conditions, including muscle spasms and dystonia. It works by blocking the release of acetylcholine, a neurotransmitter responsible for muscle contractions. Botox injections can help relax overactive muscles, reducing muscle spasms and alleviating symptoms associated with conditions like cervical dystonia, blepharospasm, and spasticity.
Urinary Incontinence Treatment:
For individuals with overactive bladder or urinary incontinence, Botox injections can provide significant relief. By injecting Botox into the bladder muscles, it helps relax the bladder and reduce involuntary contractions, leading to improved bladder control and a reduction in urinary leakage episodes.
TMJ Disorder Relief:
Temporomandibular joint (TMJ) disorders can cause jaw pain, headaches, and difficulty in jaw movement. Botox injections can be used as a non-surgical treatment option for relieving TMJ-related symptoms. By relaxing the jaw muscles, Botox can alleviate pain, reduce muscle tension, and improve jaw functionality.
Depression Symptom Management:
Emerging research suggests that Botox may have potential benefits in managing symptoms of depression. Some studies have shown that Botox injections targeting specific facial muscles can disrupt the facial feedback loop, leading to a decrease in negative emotions associated with depression. However, further research is needed to establish its efficacy as a depression treatment.
Conclusion:
While Botox is widely recognized for its cosmetic benefits in reducing wrinkles, its therapeutic applications extend far beyond aesthetics. From migraine relief and treatment of hyperhidrosis to alleviating muscle spasms, managing urinary incontinence, providing TMJ disorder relief, and potentially assisting in depression symptom management, Botox offers a diverse range of benefits. It is important to note that Botox should only be administered by qualified medical professionals and in appropriate doses. Consulting with a healthcare provider is crucial to determine the suitability and best course of treatment for individual needs.
Top 5 Reasons to Visit an Optometrist
The eyes are a window to our health, and seeing an optometrist regularly is good for your vision and general health. Eye exams can also help detect early symptoms of diseases that affect the retina, like floaters, macular degeneration, and diabetes.
To Check Your Vision
Like going to the doctor and dentist, you should visit an optometrist regularly for routine eye exams. Consistent visits to an optometrist will help to keep your vision in good condition and detect any signs of serious medical conditions, such as diabetes and glaucoma. When you visit your optometrist, they will test your vision with various tests. They may use a chart with letters of different sizes to check visual acuity. They may also test your peripheral vision by having you focus on a target and then moving objects in and out of your field of view.
If you suddenly notice a change in your vision, you should schedule an appointment immediately. This could indicate that you have an eye disease, such as a retinal detachment, which can cause sudden blindness.
To Check Your Eye Health
You've likely heard the phrase, "The eyes are a window to the soul," – but they're also a window into your overall health. A comprehensive eye exam includes more than just a look at your prescription; it will check for early signs of eye diseases such as glaucoma, cataracts, and macular degeneration. It will also include tests to measure your peripheral (side) vision, 3D vision, and color perception.
The tests will also look for symptoms of health issues such as high blood pressure, diabetes, and arthritis. Regular visits can help catch these symptoms before they cause serious problems – and even prevent them altogether!
To Get Your Prescription
Optometrists can prescribe corrective lenses for refractive errors (Myopia, Hyperopia, Astigmatism). They also diagnose and manage eye-related diseases and their associations with systemic health. They can also administer eye drops, oral medications (including scheduled controlled substances), and other treatments.
During your exam, your optometrist will use a series of tests to determine your vision prescription. They'll ask you to read a Snellen chart containing letters and numbers in varying sizes, checking your vision for each eye separately. Your prescription will include a sphere power (SPH), cylinder power (CYL), and axis value, which notes whether you have astigmatism. You should also ask for trial lenses when your Rx changes, as these will allow you to experience how a new prescription will feel more accurately than the exam equipment.
To Get Your Contact Lenses
You must see an optometrist regularly if you're a contact lens wearer. They'll perform a contact lens exam and fitting to find you the perfect pair. This includes teaching you how to insert, remove, and care for them. The eye doctor will determine your contact lens prescription, including the base curve of your cornea and other measurements. They'll also show you a range of different contact lenses so you can decide what's right for you. Contacts are more comfortable and convenient than glasses and are less likely to break or fall out of the eyes. You don't have to worry about matching frames with your outfits; they can help you look more confident. However, you should know the risks associated with contact lens use.
To Get a New Pair of Glasses
When getting a new pair of glasses, optometrists can help. They can provide you with your prescription and find the perfect frames. They can also ensure your frames are fitted correctly so they don't cause discomfort or distort your vision.
The eye doctor can also check your overall health by looking at the blood vessels in your eyes. This can give them clues about other health issues like high blood pressure and diabetes, which they can treat accordingly. An optometrist will refer you to an ophthalmologist if they notice any eye or vision problem that needs surgery. Ophthalmologists are medical doctors (MDs) or doctors of osteopathic medicine (DO) who have completed medical school and are qualified to perform surgeries to treat any condition that affects the eyes and vision.
Vape Trick Tutorial – A Step-By-Step Guide to Blowing O's
Mastering vape tricks is fun to impress friends and increase your smoking sessions' excitement. It requires a mod that delivers steady and thick vapor and a bit of practice to master.
A famous trick that's relatively easy but looks great is the sharp shooting O. It can be challenging.
Dragon Inhale
This trick is excellent for showing off to your friends as it resembles a dragon's breath, giving you that mythical look. To do it, simultaneously take a long drag and exhale through your mouth and nose, forming an O shape. Then, contract your throat in quick, pulsing movements to shift the O around, creating a circle of smoke that hovers in front of you. If you get it right, the vapor will appear to be moving on its own, swooping in and out of your mouth as if on its own accord.
This is a great trick for beginners; it is easy and looks amazing. However, practicing in a quiet room is best so the air doesn't blow out of shape or pull your vapor out of place while trying to perform the trick.
After you've mastered O rings, you can try a few other vape tricks that are a little more challenging but still pretty simple to master. One of these is the waterfall, which can be done without a bottle or with one, but either way, it is an impressive trick that demonstrates the heavier-than-air properties of vapor. Another famous trick is the tornado, which is also easy to do but more difficult to perfect than the waterfall because it's harder to control the vapor released.
Vape Bend
You must first know some basic skills to impress your friends with vape tricks. One of the beginner vape tricks is blowing O's. To do this, take a drag and exhale slowly. Once the O leaves your mouth, catch it with your hand and guide it to where you want it to go. This is a simple trick that looks mesmerizing.
Another cool-looking vape trick is the Dragon Inhale. This is easy to do but requires practice and confidence. You can do this by simultaneously taking a drag and exhaling through your nose and the corner of your mouth. This will cause a mushroom cloud that looks like a dragon shooting out from your mouth!
You can also do the helix tornado, which consists of two O's braided together to form an elegant helix. To do this, you must be proficient at forming thick smoke rings by alternating slow and rapid exhalation. This will require practice, but you can create some fantastic formations once you can do this easily.
Jellyfish
You'll need a clean room with minimal to no wind for this trick since you'll be manipulating your vapor trails with your hands. Begin by blowing a thick O ring that's slow and dense enough to hold its shape. Then, with your hand behind the O, quickly move it around the room. Jellyfish is a great trick to do in front of friends, as it looks impressive and is relatively easy for beginners to master.
Known as the mushroom cloud or snap inhale trick, this one is another cool-looking vape trick perfect for impressing a crowd. This trick requires you to purse your lips in a way that resembles a cough, but it's easier than it sounds. Just remember to do it in a small pulsing motion so you don't puff out your whole mouth full of vapor!
When you do this, the vapor will form rings in your mouth and rise through both nostrils like a dragon! It's a nifty trick to show off, but be careful not to blow too much vapor at once, or your friends might start coughing. Once you've mastered the dragon inhale, you can try out other tricks that are a bit more complicated. 
Bull Ring
A fun variation on the O-ring, this vape trick is a great way to showcase your creative flair. It requires precision and timing, but it's one of the most fun and can look very cool when done right.
Start by blowing a milky-density O, making sure it's thick. Once it's formed, place your hand underneath the ring and push it a little. Then, tap it quickly with your finger, and it should bend into a triangle. Experiment with how fast and hard you push and how close to the O you touch to fine-tune your results.
Try pushing the O into two or three rings simultaneously for a slightly more advanced version. This requires a little more finesse and will require you to be good at blowing O's. But if you can master this, it will be an awe-inspiring show.
This is a simple yet very cool-looking trick that anyone can do. Blow a big O, then take your hand and quickly move it under the O to change its shape. This can create some elegant effects and make a great way to get more people interested in vaping.
benefits of taking strattera at night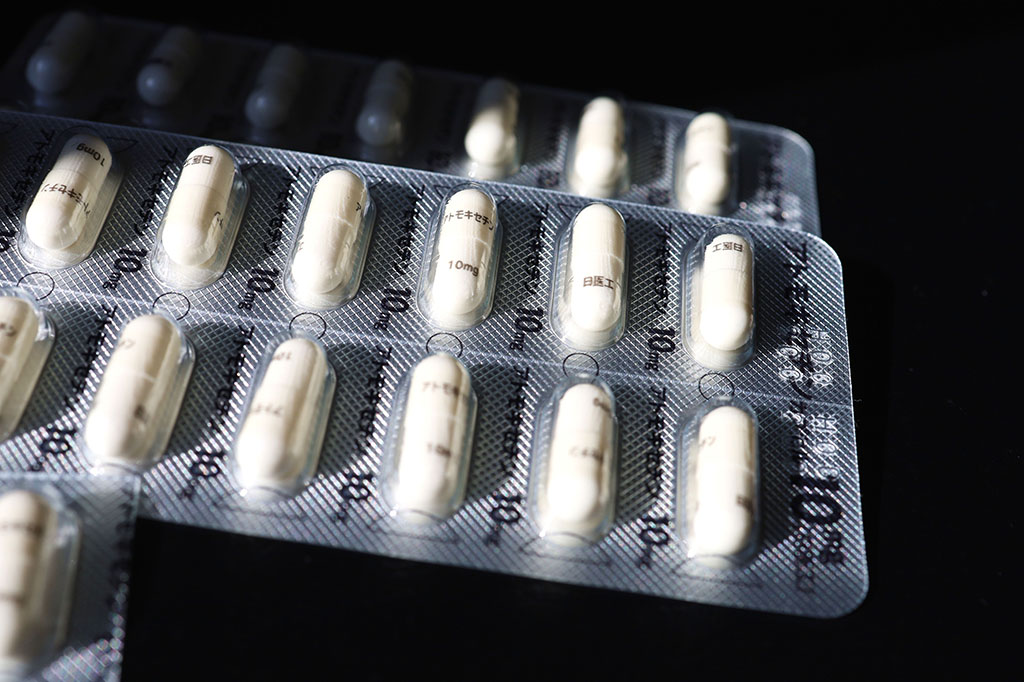 Introduction
Strattera (atomoxetine) is a medication commonly prescribed for attention-deficit/hyperactivity disorder (ADHD). While it is typically taken once daily in the morning, there are potential benefits to taking Strattera at night. In this paragraph, we will explore these benefits, including improved tolerability, better sleep quality, and enhanced medication adherence.
Improved Tolerability
One of the primary benefits of taking Strattera at night is the potential for improved tolerability. Strattera is known to cause side effects such as nausea, stomach upset, and decreased appetite, particularly when first starting the medication or when the dose is increased. Taking Strattera at night can help individuals minimize the impact of these side effects, as they are more likely to occur during waking hours. By taking the medication before bedtime, individuals can sleep through the initial onset of side effects, leading to improved tolerability during the day.
Better Sleep Quality
Another potential benefit of taking Strattera at night is the potential for better sleep quality. Strattera is not a stimulant and does not have the same potential to disrupt sleep as some other ADHD medications. However, some individuals may still experience difficulties falling asleep or disrupted sleep patterns when taking Strattera in the morning. By shifting the timing of Strattera to the evening, individuals can align the medication's effects with their natural sleep-wake cycle, potentially reducing any sleep disturbances and promoting more restful sleep.
Enhanced Medication Adherence
Taking medication consistently and as prescribed is crucial for its effectiveness. For individuals who struggle with adherence to a morning medication routine, taking Strattera at night may be more practical and facilitate better compliance. By incorporating Strattera into their nighttime routine, individuals are less likely to forget or miss a dose. This consistent adherence can contribute to the medication's effectiveness in managing ADHD symptoms and improving overall functioning.
Considerations and Professional Guidance
While taking Strattera at night can offer potential benefits, it is important to consult a healthcare professional before making any changes to the medication regimen. Healthcare professionals can evaluate an individual's specific needs, symptoms, and response to Strattera and provide guidance on the best dosing schedule. They can also consider other factors, such as potential interactions with other medications or individual sleep patterns, to determine the most appropriate timing for taking Strattera.
It is worth noting that taking Strattera at night may not be suitable for everyone. Some individuals may experience insomnia or other sleep disturbances when taking Strattera later in the day. Additionally, individual responses to medication can vary, and what works for one person may not work for another. Regular follow-up appointments with healthcare professionals are essential to monitor the medication's effects, make any necessary adjustments, and address any concerns or side effects that may arise.
In conclusion,
taking Strattera at night can provide potential benefits such as improved tolerability, better sleep quality, and enhanced medication adherence. However, it is crucial to consult a healthcare professional for personalized guidance and to ensure that any changes to the medication regimen are appropriate and safe. By working closely with healthcare professionals, individuals can optimize the timing of Strattera to better suit their individual needs and enhance their treatment experience for ADHD.